SoftSip
baby bliss
Finally, A Softer Sip.
The SoftSip was designed on a simple premise: The transition to solid food should be a positive milestone, not a painful one. Attach it to your favorite snack and Maximize Your Pouch Performance™!
Flow Control Valve
Chewy soft silicone designed for little mouths
Reusable, dishwasher and freezer safe
Resistant to both food odors and color stains
Original Design
Air-tight valve provides secure fit
Multi-tier system provides critical functionality
Easy to clean with warm soapy water
Pouch Compatibility
Fits majority of pouches (reusable and disposable)
Three Features, One Simple Device
Sip It
Attach to pouch to protect their mouth and control the flow of food.
Cap It
Fold-over cap to securely close your pouch when baby feels full.
Strap It
Wrap the strap around your pouch top to easily pair them on-the-go.
Key Benefits
Protect their Mouth
Finally baby can comfortably chew away while snacking. The SoftSip features a silky-smooth chewy dispensing valve designed to fully cover the rigid plastic spout of a pouch.
Maximize Nutrition
By controlling flow and preventing spills, the SoftSip maximizes baby's caloric intake. Every healthy sip counts and using a Sip'n means more food makes it to their mouth.
Prevent Messy Spills
Pouches often result in a mushy mess that equates to clean up, stains, and worse yet, wasted food and money. The SoftSip features a critical flow control valve that prevents the mess.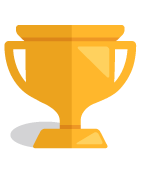 Promote Independence
Transitioning from milk to solid food is a significant stride towards independence. The SoftSip eliminates pouch frustration and allows babies to hold and eat on their own.
My niece was biting down to the point of bleeding from her pouches. Thank you so much for making such an amazing product, I'm raving about it to anyone that will listen!


Aunt Jordan, NC
With the Sip'n she can hold the pouch and I don't have to worry about her making a mess. I can't wait to send them to daycare so she can practice eating her lunch all by herself!


Mommy Lisa, NJ
Little man latched onto that soft top & he happily ate the entire thing, didn't become frustrated at all, and there was virtually no mess (the only mess was from him drooling!).


Mommy Stacy, AZ
The Sip'n helped us bridge the gap between bottle/breastfeeding and solid foods. It allowed our baby to eat independently from a pouch and she was soon ready to try finger foods.


Mommy Terrie, CA
I absolutely love Sip'n tops! I squeeze with all my might and nothing leaks out. I even tested plain water in a Squooshi pouch. Still no leak! Amazing product!


Mommy Tina, HI